WACO NAACP EXECUTIVE COUNCIL
CHAPTER OFFICERS
Dr. Peaches Henry is in her second term as president of theWaco NAACP. She has led the chapter since 2015. Under her leadership, the Waco NAACP has won four Thalheimer Awards from the National NAACP for implementing the organization's mission which is to ensure the political, educational, social, and economic equality of rights of all persons and to eliminate race-based discrimination.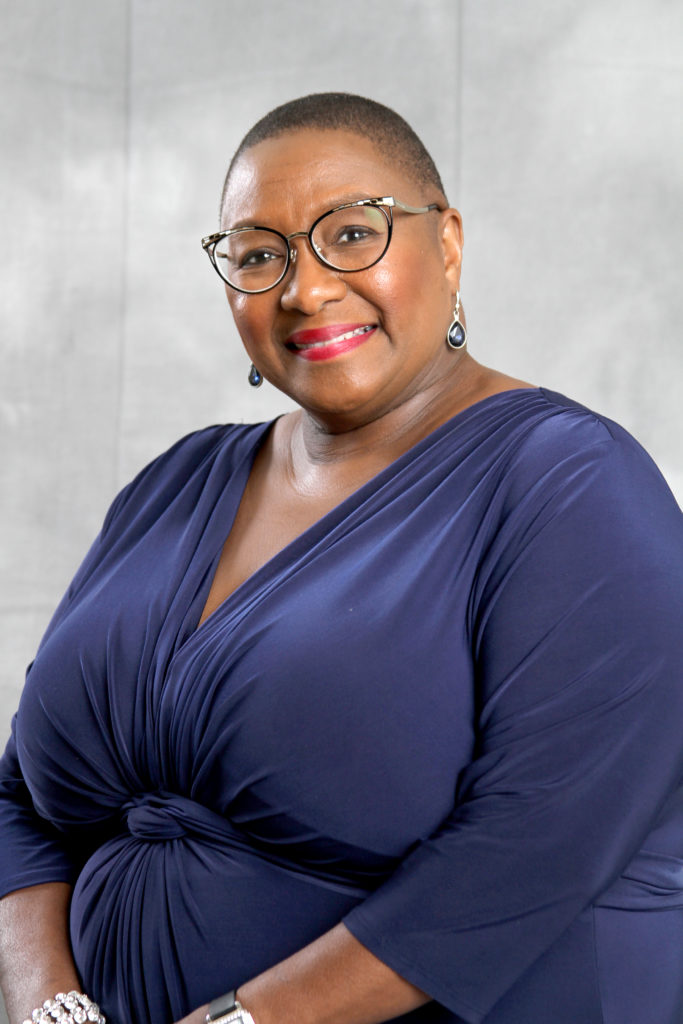 Before becoming president, Dr. Henry was the chapter's political action chairwoman. In2013, she launched a new initiative called the ProjectVIER (Voter InvolvementEducation Registration)Coalition that brings together area organizations which are committed to social justice, including the Community Race RelationsCoalition and the League of Women Voters among others.A committed community volunteer, Dr. Henry has served on the executive council of Parent Teacher
Associations and on campus decision-making committees from the elementary to secondary levels in Waco ISD. She has been a member of the superintendent's Advanced AcademicsAdvisory Board. Also, she has served on Waco ISD search committees for principals and assistant superintendents. In2017, she developed the Lean-on-Me Mondays TutoringProgram to help Waco ISD elementary and middle school students prepare for the STAAR exams. During 2018-2019, as a member of the National Sorority of Phi Delta KappaSorority, she developed the Hidden Figures STEM Project which focused on female students from the five Waco ISD middle schools to develop their interest in STEM areas. She is a member of the United Way's Community Grant MakingTask Force and the Waco Leadership Forum. She proudly serves on the Waco-McLennan County Library AdvisoryCommission. She is a member of the Gamma Upsilon chapter of the National Sorority of Phi Delta Kappa, an educational sorority. She is the chairwoman of the chapter's annual Commission on Civil Rights. A member of the WacoAlumnae chapter of Delta Sigma Theta Sorority, she serves as her sorority's Social Action Committee chairwoman.Currently, Dr. Henry is a professor at McLennan CommunityCollege where she teaches composition and British literature. She grew up in Palestine, Texas. She graduated from the University of Texas in Austin with two bachelor's degrees—one in education and one in liberal arts. She has a masters and a doctorate in English and ComparativeLiterature from Columbia University in New York. A former director of Vacation Bible School, Dr. Henry is a member ofCarver Park Baptist Church where she taught Sunday School for over a decade.She is the proud mother of Fred Corey Roberts, a graduate of Waco High School and the University of Texas at Austin and currently a third-year law student at St. John'sLaw School in New York.
---
Andrea Barefield is the vice-president of theWaco NAACP and the chairwoman of the chapter'sEconomic EngagementCommittee. Andrea has been an active member of the Waco NAACP since her return to Waco in 2015.
She is the ExecutiveDirector of the Texas Brazos Trail Region – part of theTexas Heritage Trails Program. Texas Brazos Trail's mission is to educate, engage and promote cultural and heritage tourism in the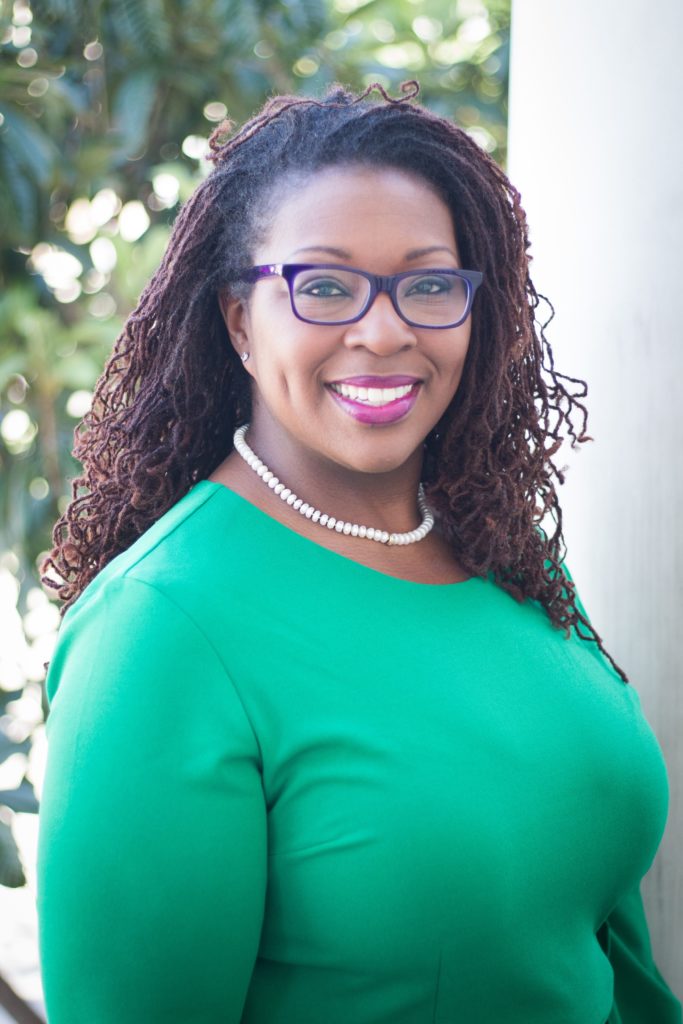 18-county Texas Brazos Trail Region. Before joining the Texas Brazos Trail Region, Andrea was the MainStreet Manager for City Center Waco. There, she was able to develop, cultivate and grow a sense of community inDowntown Waco through historic preservation, economic development, and placemaking. Prior to returning to Waco in 2015, Andrea created and launched Stage Presence Performing Arts Studio. StagePresence was Houston's home of the Debbie Allen DanceInstitute. There, she was fueled by the transformation she witnessed when young, under-served students got to train and perform with world-renowned artists.Following in her mother Mae Jackson's footsteps, Andrea was elected to serve on the Waco City Council representingDistrict 1 in 2018 and is currently Mayor Pro Tem. She serves on the MPO Board and the Airport Advisory Board.She continues her love for working with young people by serving as Council Liaison for the Waco Youth Council. She is coaching young people in civic leadership training and helping them cultivate special projects like recycling and educating other young people about their carbon footprint.She serves on the Texas Downtown Association Board,Waco ISD Foundation Board, Prosper Waco Board, theCreative Waco Cultural Arts Task Force, the Communities in Schools Board, the StartUp Waco Board, CommunityVisioning Board, and the Texas Lyceum. Andrea is also a proud member of the Waco Alumnae Chapter of DeltaSigma Theta Sorority, Inc.Andrea has a public relations degree from Sam HoustonState University, Huntsville, Texas. She has been happily married to Elijah for seventeen years with whom she has two beautiful sons, Drew and Jaxon.
---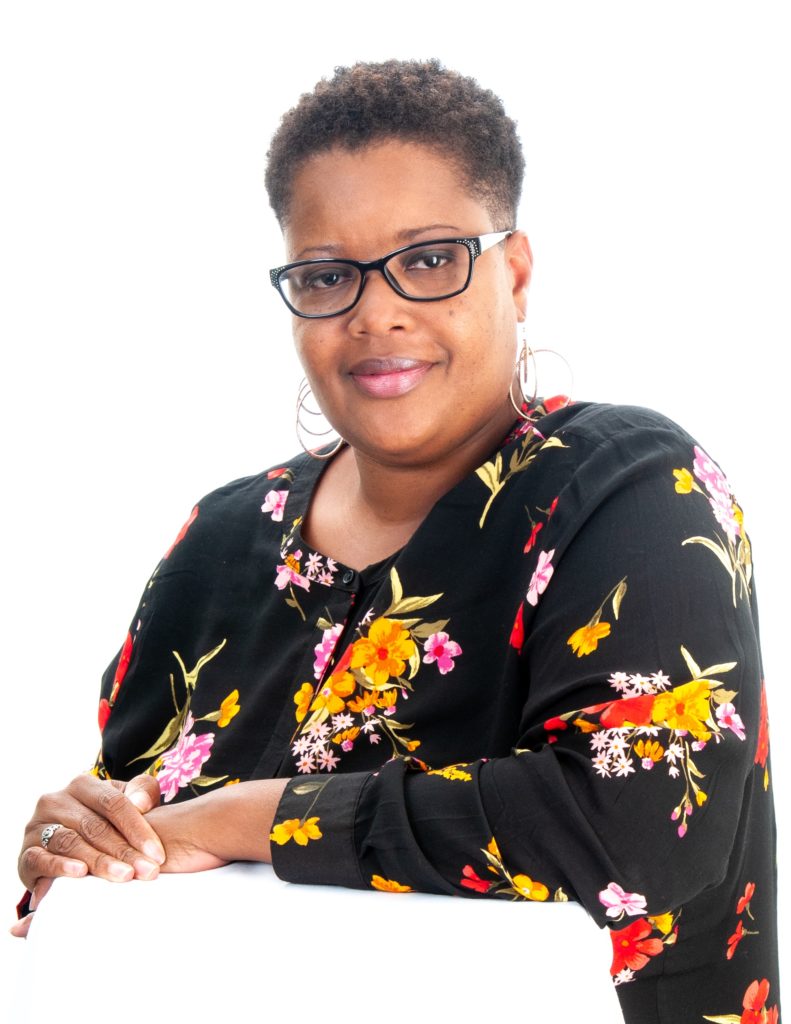 Delicia LeBlanc is in her second term as secretary of the Waco NAACP. The duties of the chapter secretary are numerous. Delicia works hard to maintain all records and membership information. Before joining the NAACP, Delicia was involved in many community organizations including NeighborhoodWorks, Salvation Army,Zeta Phi Beta youth groups, and Portraits, Inc. She isa member of the Gamma Upsilon chapter of the NationalSorority of Phi Delta
Kappa, an educational sorority. She is a member of Phi Delta Kappa's Black History committee and membership directory chairwoman. An educator for over twenty years, Delicia is a pre-kindergarten teacher. She is the grade-level chair on her campus, a member of theCampus Decision Making Team, a hospitality committee member, and a classroom management coach. In 2018, she was selected as the outstanding teacher of the year at Parkdale Elementary. Along with her husband, Ivan Leblanc III, Delicia promotesliteracy wherever she can. They give out free books, host reading events, and provide mentoring to children during tutoring sessions and at school and church. A native of Waco, Delicia graduated from La Vega HighSchool, attended McLennan Community College, and graduated from the University of Texas at Arlington with a bachelor's in interdisciplinary studies and is certified in special education instruction and training. Delicia is active in Greater Macedonia Baptist Church where she serves as aSunday school teacher, choir director, youth assistant, and hospitality committee member. Delicia and Ivan are the proud parents of three beautiful girls, Kameryn, Kyla, and Davia, a graduate of Midway HighSchool and McLennan Community College and currently a senior at Tarleton State University.
---
Justin Rice has been the treasurer of the WacoNAACP since 2018. He served as assistant treasurer during 2017. He is the co-chairman of the WacoNAACP Political Action Committee. In 2019, Justin graduated from the National NAACP Next-Gen Young ProfessionalLeadership Program. He is a proud brother of the Omicron Upsilon Chapter of Omega Psi Phi Fraternity, Inc. where he is the Keeper of Finance. He is a member of Carver ParkBaptist Church. Born at Fort Sill,
Oklahoma, Justin is the son of Army veterans Bobby and Syrenthia Rice and the brother of Jordan Rice. After living in different states during his parents' military career, Justin settled in Waco in 2004.A 2011 graduate of Midway High School, Justin graduated from Baylor University with a Bachelor of Arts in history with a minor in political science. He earned a master's in public administration from Tarleton State University. A devoted brother, Justin helps care for Jordan.
---
COMMITTEE CHAIRPERSONS
CRIMAL JUSTICE
---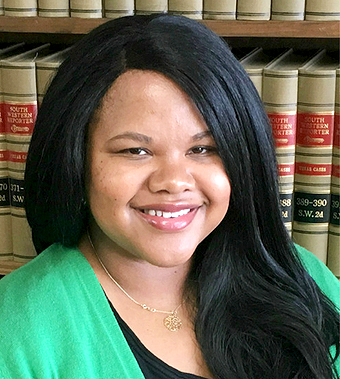 Amber Bernard is the
chairwoman of the Waco
NAACP Criminal Justice
Committee. She served
on the Criminal Justice
Committee for two
years before becoming
chairwoman. Along with
other members of the
committee, Amber works
to raise citizen awareness of
criminal justice issues.
Amber is currently a Staff Attorney Partner at Greater Waco Legal Services, a local nonprofit specializing in offering quality, affordable legal representation. Her main area of practice is criminal defense.

Amber's legal career started in Chicago, Illinois where she served as a criminal prosecutor for the Cook County State's Attorney's Office. There she tried cases in the Child Support Enforcement Division and later the Domestic Violence Unit. In 2017, Amber returned to Waco and took a job with Caterpillar, Inc. in human resources.

Committed to service, Amber has been part of many organizations. Since 2016, she has been a mentor for the Greater Waco Chamber LEAD Mentor Program. From 2013-2018, she was a member of Waco-Lake Brazos Rotary Club and served as secretary from 2013-2014. From 2014-2015, she was on the Board of the Rapoport Academy. Amber has been a lifelong member of New Hope Baptist Church, where she sang in the Adult Choir and is currently church clerk. Amber is also member of the Waco Leadership Forum.

Amber was born and raised in the Waco area. She attended college at the University of Texas at Austin where she received a bachelor's degree in government and in Spanish literature. In 2005, Amber received a Juris Doctor from the Howard University School of Law in Washington, DC.
EDUCATION
---
Mrs. Jocelyn Gail Williams Pierce is the chairwoman of the Waco NAACP Education Committee. A native of College Station, Texas, Mrs. Pierce is a retired public-school educator and administrator with forty years of experience in the field of education. As a lifelong learner, educator and mentor, she continues to work with children daily to help improve their academic skills.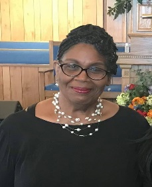 Mrs. Pierce received her bachelor and master's degrees in secondary education from Sam Houston State University in Huntsville, Texas and acquired her certification in educational leadership from Tarleton State University in Stephenville, Texas. Her primary experiences are on the secondary level as a former high school teacher of English, Speech, and Theatre Arts as well as an administrator on both high school and middle school levels. She was named Teacher of the Year three times during her career, received an Education Excellence Award for her administrative talents and contributions, and was an Outstanding Administrator nominee for the HEB Excellence Award.
Mrs. Pierce is a member of the Waco Alumnae Chapter fo Delta Sigma Theta Sorority and served as one of the chairpersons for the sorority's 75th Anniversary Celebration. She is the president of the Gamma Upsilon Chapter of the National Sorority of Phi Delta Kappa, Inc., a position she has held for five years. She is also a thirty-four-year member of the historic New Hope Baptist Church, the oldest African-American Baptist Church in Central Texas, and serves as the treasurer and vice-president of the Women's Ministry.
She is the proud wife of Mr. Joe Michael Pierce, an English teacher at Texas State Technical College, and the joyful mother of Jessica Nicole Pierce, a proud graduate of the renowned Texas A&M University.
HEALTH
---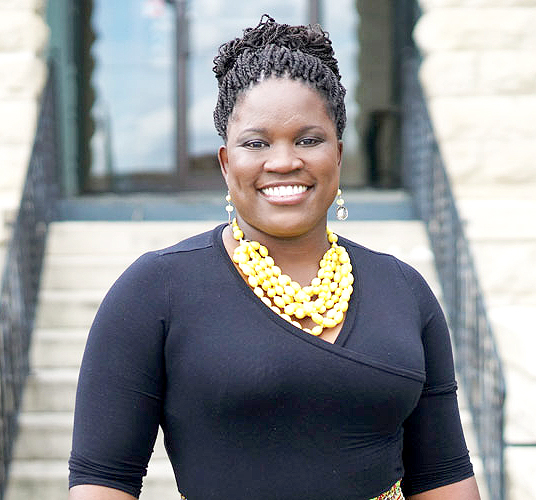 Elizabeth (Liz) Ligawa is the chairwoman of the Waco NAACP Health Committee. Liz's work with the NAACP began when she helped develop the Lean-on-Me Mondays Tutoring Program to help Waco ISD elementary and middle school students prepare for the STAAR exams.
Liz is a Waco area community organizer for Interfaith Action of Central Texas. Committed to creating more just communities, Liz shares her passion through her work as a community organizer, volunteering on community boards, and helping ordinary people realize the power they have to do extraordinary things. She chooses to focus her time on the investment into work that firmly establishes a path for future generations and honors the work of those who have gone before us.
A daughter of Kenyan immigrants and sister to five siblings, Liz has come to call Waco home after spending her formative years in Nairobi, Kenya and Indiana. A graduate of Baylor University, Liz also earned a Master of Divinity from George W. Truett Theological Seminary and a Master of Social Work from the Diana R. Garland School of Social Work.
Liz is the proud mother of the beloved son, Elijah, and the proud aunt to incredible nieces and nephews.
LEGAL REDRESS AND MEMBERSHIP
---
Lovie Langston is the chairman of the Waco NAACP Legal Redress Committee and the Membership Committee. Lovie also heads the chapter's Scholarship Committee. A native of Dothan, Alabama, Lovie graduated from Dothan High School and moved to Waco to pursue a Bachelor of Science in biology at Paul Quinn College.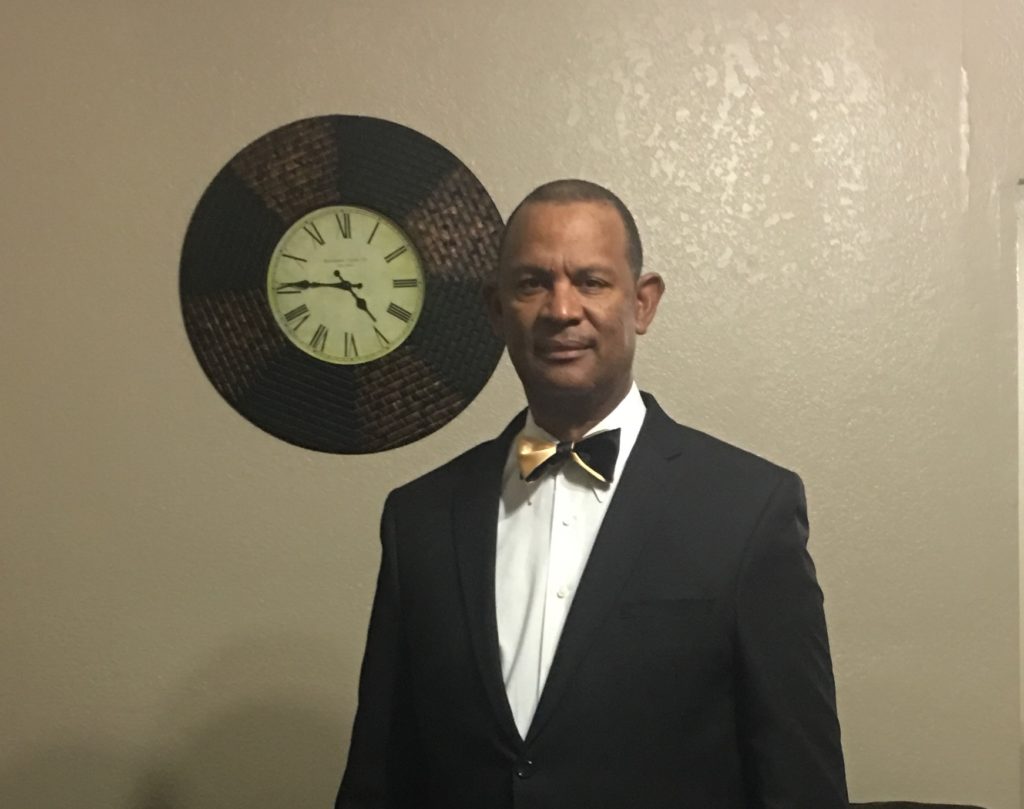 He returned to Dothan where he worked for General Electric for 22 years. In 2000, he returned to Waco with Caterpillar, Inc. until 2010 when he was diagnosed with renal failure. He has since been blessed as a recipient of a renal transplant and is doing well. He is a committed member of Alpha Phi Alpha Fraternity, Inc. and other organizations. He began community service on the campaign of Alabama State Senator Chip Bailey in the late 1970s. He is a member of Carver Park Baptist Church where he enjoys praising GOD through song and prayer. He has been married to Henrietta Langston for nearly 35 years. Lovie and Henrietta are the proud parents of Ashlee Gray, Dr. Marvin Langston, and Tamira Langston who is active in the Texas Southern University NAACP.
LGBTQ
---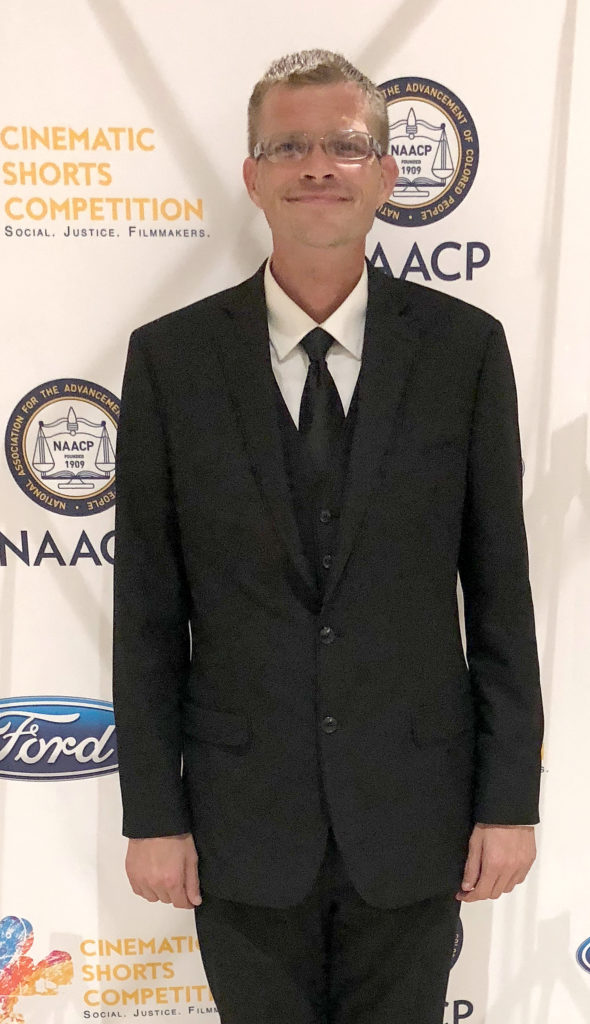 Daniel Haben-Waters is the chairman of the Waco NAACP LGBTQ Committee and co-chairman of the Political Action Committee. Before moving to Llano, Texas in the ninth grade, Daniel grew up in San Antonio. A 2004 graduate of Texas A&M University, he worked at Hilton Hotels as a general manager/ relief manager. He was a city bus driver in San Antonio and Austin. In 2013, he moved from Austin to the Waco area and immediately became active in the community. He is a member of the Human Rights Campaign, the largest civil rights organization working on behalf of LGBTQ Americans.
He is also a member of Get Equal, Equality Texas, and the ASPCA. He is involved in Moms Demand Action, a grassroots movement of Americans fighting for public safety measures that can protect people from gun violence. He has been married to Bruce since 2015.
POLITICAL ACTION
---
Linda Jann Lewis is the chairwoman of the Waco NAACP Political Action Committee. Linda has served as the chapter's liaison to the Texas State NAACP Political Action Committee and to national organizations such as the Lawyers' Committee for Civil Rights under the Law and the NAACP Legal Defense Fund. A native Wacoan, Linda graduated as valedictorian from segregated G.W. Carver High School in 1965. As a student, she was a beneficiary of the NAACP's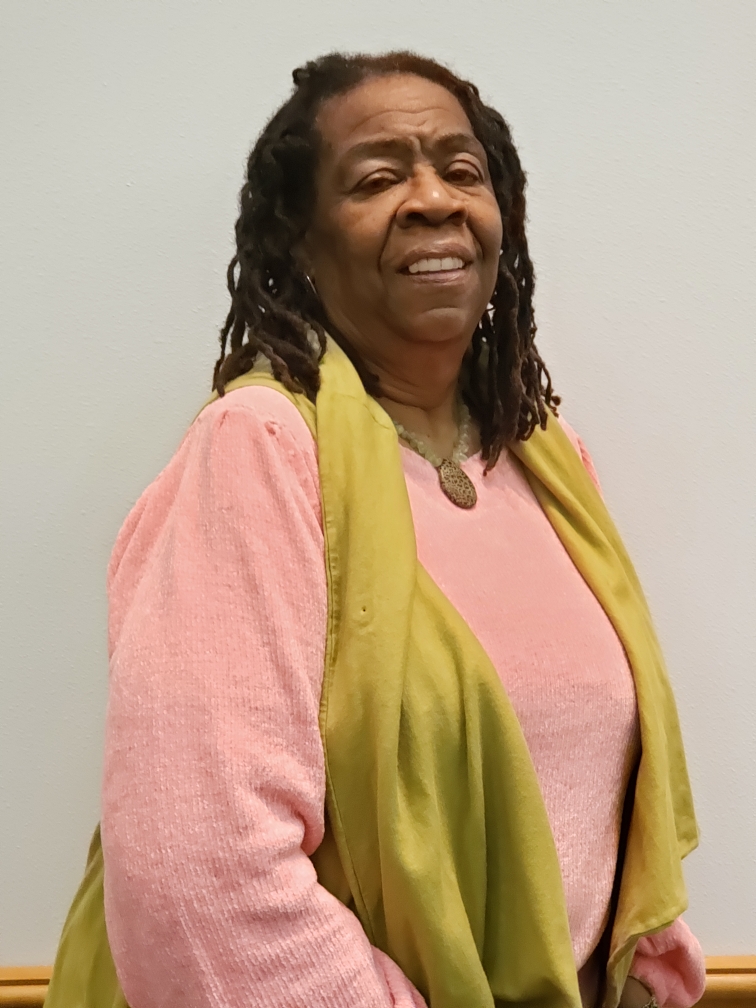 historic Sweatt v. Painter lawsuit which integrated the University of Texas at Austin in 1950. While she was registering for classes at the University of Texas in 1965, President Lyndon Johnson signed the Voting Rights Act. A child of the '60s, Linda was involved in several groundbreaking groups in Austin. She was a reporter for the statewide publication, African-American News and Issues. She co-founded Austin Community Radio, Inc. which broadcasts as KAZI FM 88.7. She served as secretary, then president, of the non-profit board plus hosted news and music programs. Her work is included in Ruth Weingarten's Texas Black Women. She is a contributing writer to No Apologies: Texas Radicals Celebrate the '60s. She is featured in the 2019 film Raise Hell: The Life and Times of Molly Ivins.
PRESS AND PUBLICITY
---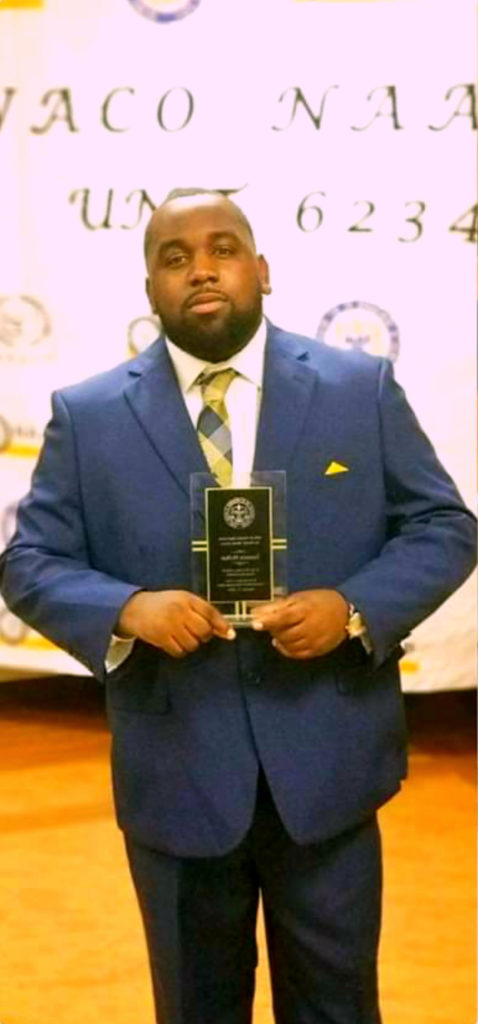 Terrance McNair is the chairman fo the Waco NAACP Press and Publicity Committee. As the one-man Press and Publicity Committee, Terrance has greatly expanded the reach of the chapter via social media and desires to improve the relationship between the NAACP and its followers.
A native of Tacoma, Washington, Terrance received an Associate Degree in communications from Tacoma Community College and moved to Waco in 2006. He is a member of the Gamma Omicron Chapter of Phi Beta Sigma Fraternity, Inc. where he serves as the social action chair. Terrance thrives at hosting community events. He volunteers as a cook, server, and DJ throughout the
community organizations. He is thrilled to reach the younger generation through mentoring. Terrance works for the United States Postal Service. He is the proud father of Terrance "T2" McNair, Jr.